Welcome to Berryessa Optometry
Eye Care Specialists Proudly Serving Berryessa, Milpitas & San Jose, CA
In 1981, Dr. Lim, VSP Eye Doctor and senior optometrist in our practice, opened the doors of Berryessa Optometry. Five years ago, Dr. Mac joined the office and added his prized specialties in complex contact lens fitting and corneal management.
No matter what you need for your eyes, from simple to complex situations, we're fully equipped with the latest optometric technology and progressive skills. Our entire team looks forward to helping you achieve and maintain crisp, clear and healthy vision.
Supreme Eye Care Services
With regular eye and vision evaluations, we'll examine and monitor your ocular health, checking thoroughly for signs of disease. If you're diagnosed with an eye problem, such as macular degeneration, retinal conditions, cataracts, or dry eyes, we'll manage your condition with advanced technology & first-rate, current treatments. We love kids, and we're pros at handling all pediatric eye care needs with a warm and gentle approach. From routine vision and eye exams to recommending the best eyewear for kids, your child is in good hands with Berryessa Optometry. Healthy eyes & sharp vision for all of our patients, from babies to seniors, is our No. 1 goal.
Read What Our Patients Are Saying About Us on Google and Yelp!
I have been going to Berryessa Optometry for over 20 years. Even living in Dublin/Pleasanton, I still come down for my appointment. My kids have been here since they were little and as young adults, they still come here. The BEST ever!...
Dr. Lim and the staff of the Berryessa Optometry team are AMAZING! I have been coming here for 25 years and not only is the eye care, recommendations for contacts, and the accuracy of the vision care top notch, Dr. Lim remembers you. You are definitely not a "number" here....
Dr Lim explained things very well. Ben and other staff were friendly and professional. I would recommend my friends and family to visit their store....
-
Shirley L. San Jose, CA
I have been going to Berryessa Optometry for about 15 years. Both Dr. Lim and Dr. Mac are the best at what they do. They provide thorough advice specific to each patient's needs, and they always have the latest technology and product knowledge. The opticians there are very patient and...
-
Kimberly W. San Jose, CA
I have been going to Berryessa Optometry for over 10 years. I have had the pleasure of meeting both Dr. Lim and Dr. Mac and both are very knowledgeable. I love their services and their staff is always so friendly and helpful! They are very patient and always help me...
My optometrist has been my optometrist for years. Adore the man! The whole team, to be quite honest is wonderful! Never have I ever had a bad experience here....
-
Rosemarie Y. San Jose, CA
The staff at Berryessa Optometry were very efficient, knowledgeable, skilled and attentive. The service they provided was of a very high quality. Dr. Lim was equally as immaculate in his examination, explanation, and care for my vision needs. I left the office feeling most satisfied with the experience....
-
Kennith L. San Jose, CA
Winner of the COA's 2013 Optometrist of the Year Award. Dr. Tommy Lim was named by the California Optometric Association as it's "Optometrist of the Year for 2013".  The nomination criteria are public service outside of Optometry; service to the visual welfare of the public; service to optometry; service to the California Optometric Association. A graduate of the Illinois College of Optometry, Dr. Lim is an active member of...
Doctor Hung D. Mac attended San Jose State University, where he graduated with a Bachelor of Art degree in Biochemistry in 2000. In 2004, he earned his Doctor of Optometry degree from the Southern California College of Optometry. He received Cum Laude honors at both insitutions. Dr. Mac then completed a prestigious Residency in Cornea and Contact Lens at the Southern California College of Optometry, which involved specialty contact...
We Focus On These Key Areas
We can help you make an informed choice between one day, two week, monthly, astigmatism and other specialty contact lenses.
Check out our advanced technology used to digitally and precisely measure a patient's glasses prescription and more!
Learn about eye exams, what's involved in a comprehensive exam, and special considerations for kids and contacts.
It's that time of the year again. Each February, the optometric community bands together to create awareness about age-related macular degeneration (AMD). AMD is a leading cause of vision loss for people 50 years and older; early detection plays a key role in the outcome of the disease. That's why...
BluTech Lenses Are Perfect For:
More than 3 hours/day at a computer or digital product
Driving through the day or at night
Online gaming enthusiasts
Children engaged in sports or personal computers
Anyone who wants protection from the harmful ramifications of blue light.
Learn More about Blue Tech Lenses
Learn More about The Basics of Blue Light
Match Your Frames With Your Style!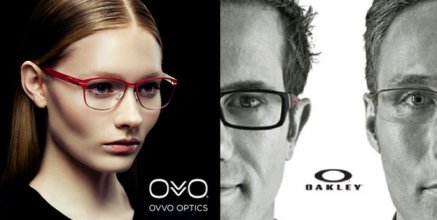 Mix style and tradition with high quality Ovvo and Oakley eyeglasses and frames.
We Accept Many Types of Insurance
Here at Berryessa Optometry, we accept many insurance plans including VSP (Vision Service Plan), EyeMed, MES (Medical Eye Services), Safeguard, Aetna PPO, Blue Shield PPO, Cigna PPO, Great West PPO, HealthNet PPO, United Heath Care PPO and Medi-Care.
2534 Berryessa Rd
San Jose, CA 95132
Click on the Google Directions below and enter your starting address.  Directions will be shown to our Office in San Jose.  If you're in Berryessa or Milpitas our optometrist is only a short drive away
Monday: 9:00 AM - 5:30 PM

Tuesday: 10:30 AM - 7:00 PM

Wednesday: 9:00 AM - 5:30 PM

Thursday: 9:00 AM - 5:30 PM

Friday: 8:00 AM - 2:00 PM

Saturday: 8:00 AM - 2:00 PM

Sunday:

Closed
Friday and Saturday: Early appts available on request